Winners deeply understand the unique role of the physical store
The Physical Store is Not Dead. Moreover, physical retail is thriving.
During the weekends, you cannot find a parking spot at your local shopping mall. Your supermarket is becoming your kids' favorite food joint. And did you see the Pop Up on High Street - where you can customize your personal shoes?
Retailers & Brands want information – lots of data on stores and products and customers – in a seamless online/offline framework with Actionable Insights
Isn't this the best time to design, build, and sell in-store technology?
Sounds like a Win-Win
BUT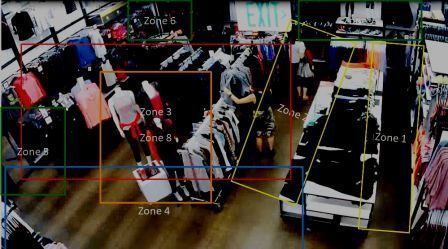 The World of Providers
You build an elegant sensor that detects 97% of objects and costs less than a cup of coffee a month. Yeah! And retailers buy 3 units
You designed a responsive mobile application that shows visits to the store, in real time. Yeah! And client has not moved beyond the first pilot store
You sold a 10 stores solution. Yeah! That was a year ago and NOTHING seems to move forward
If this is happening to your company, you are not alone
The World of Clients
You finally convinced senior management to install a traffic counter in 3 stores. You proudly present corporate managers with Sales Conversion. Yeah!
But the store managers challenged the data. Tech Support complained about hardships of monitoring sensors. Marketing dept rebelled when footfall traffic became a metric to be reckoned with. Finance raised the alarm when the data showed the need to add staff. And your CEO cannot comprehend why the data included the store associates.
No one understood the shifts in Sales Conversion if we use Arrivals or Devices as the demand factor. And frankly, neither did you. You are in trouble!
You finally convinced your CEO that Marketing "owns the customer". You got your mobile app with all the latest bells and whistles. Yeah!
But the Visual Merchandising team is running around sour faced. Despite their innovative collection, the sales showed no signs of improvement. Turns out no one in the store cared about updating the Planogram. The staff followed the Task Management Solution. And the new trainee felt the brown-stone shirts look better than orange. He changed the display and didn't tell anyone.
No one understood the differences between Device-based Location Marketing and Anonymous Location Analytics. And frankly, neither did you. You are in trouble!
You finally got that promotion to Head of Customer Success. The first thing you did was to deploy Traffic Counters at the door and WiFi Tracking at a couple of pilot stores. You love the data. Yeah!
But 3 months later everyone moved on to the next shiny project. The store managers argued over the "correct" sales conversion in their compensation plan. No one cared about training the ever-changing associates. WiFi was great. But when customers compared prices, the enthusiasm transformed to worry.
No one understood what to do with the data, and the endless reports. And frankly, neither did you. You are in trouble!
If this is happening in your company, you are not alone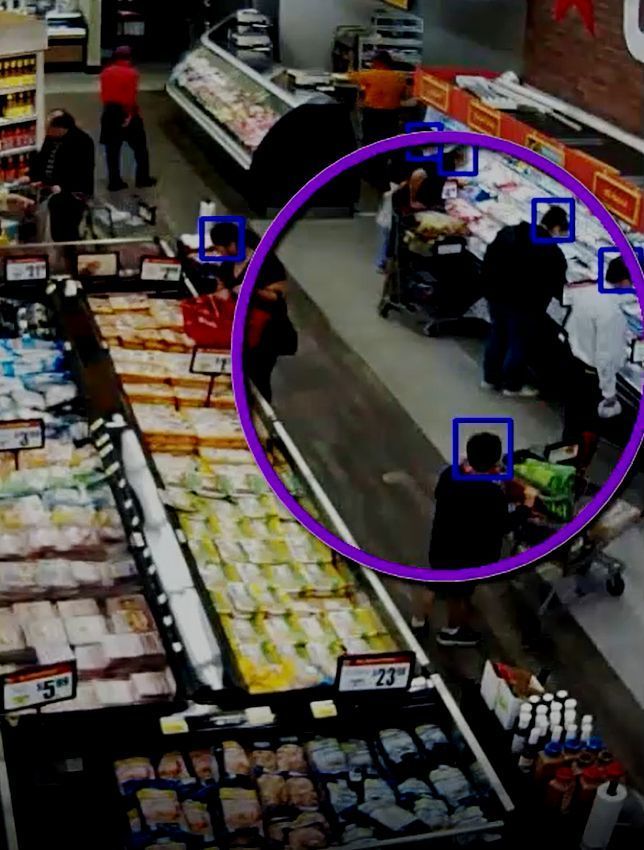 Here's the reason:
Providers Sell Technology, but Clients Need Actionable Insights
(This is Important!) No one cares about Technology. Companies care about Outcomes. People care about their Jobs.
You Cannot Roll Out a Technology Without a Proven Business Value
That's it. That's the Secret.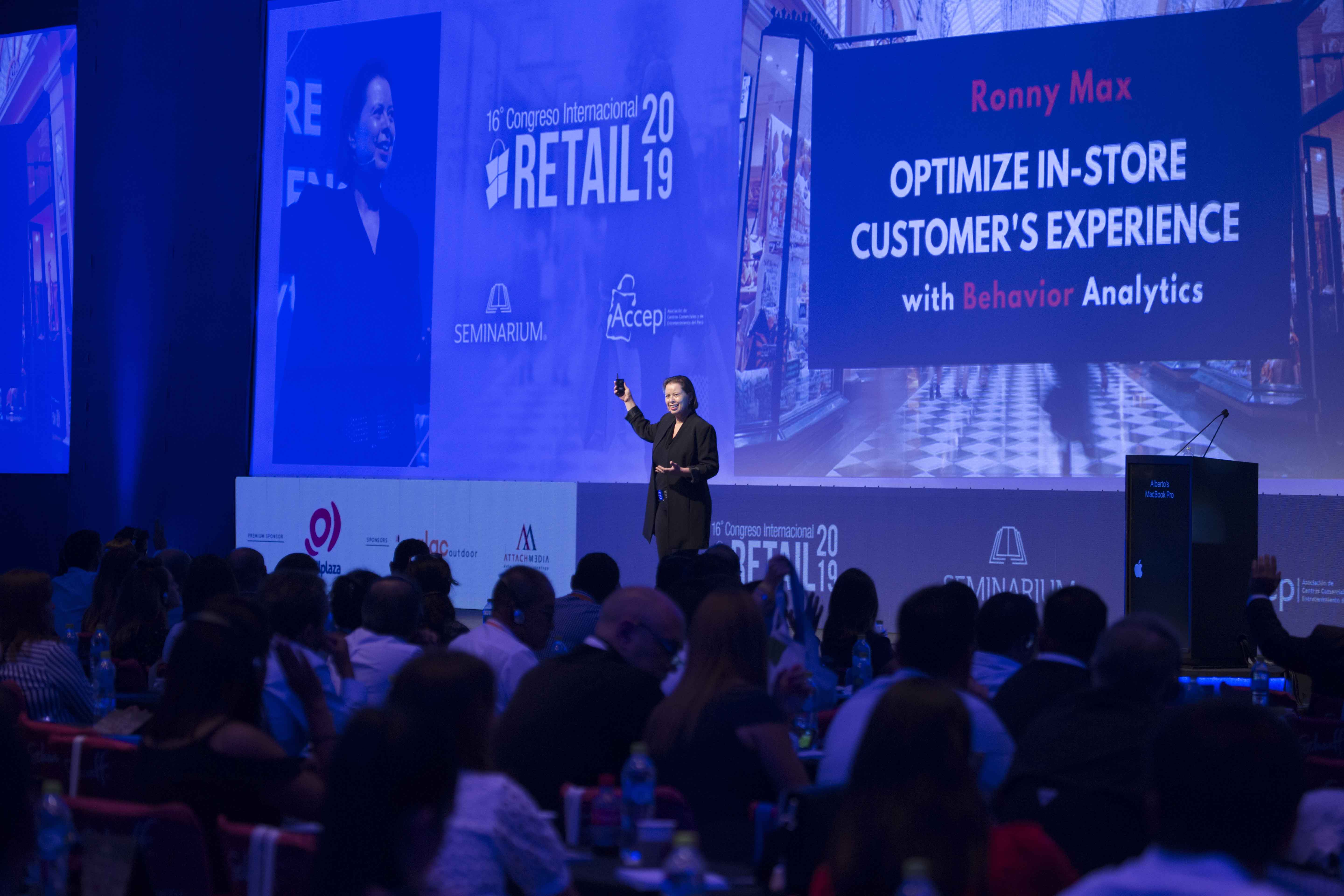 About Ronny Max
Ronny Max is an author, speaker, and executive coach. In 2015, Ronny served as the domain expert at Stanford University Vision Project, the first research venture into AI technologies for physical retail. In 2017, she founded the Behavior Analytics Academy. Ronny Max coined and developed the In-Store Optimization (ISO) frameworks for physical environments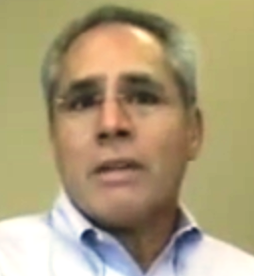 Butch Jagoda, VP Info Tech Helzberg Diamonds
"Ronny is very knowledgeable with technologies and business analytics used to assist in labor scheduling, product placement and customer behavior. These insights resulted in business changes that delivered significant ROI and improved over all customer service."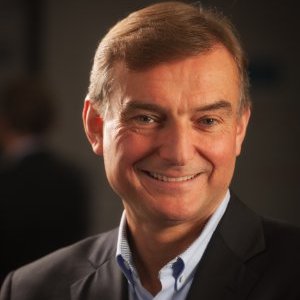 Christopher Ainsley, CEO ShopperTrak
"I have worked with Ronny for many years. She is deeply knowledgeable about the Retail Analytics industry. Her insights have been invaluable. She is easy to work with – highly responsive and highly pro-active. I strongly recommend Ronny."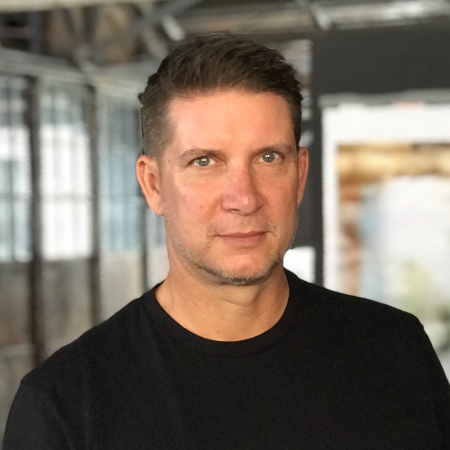 Steve Hornyak, CEO Symphony CPG|AI
"I have worked with Ronny both as a contractor to my company and as a trusted advisor. Her insights into the market of customer behavior and analytics for physical retailers are as deep and thoughtful as can be found in the market."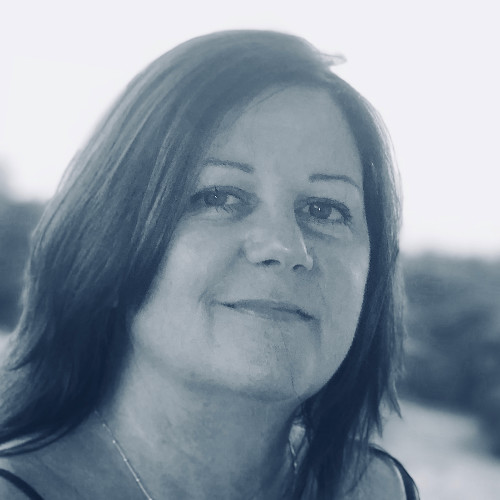 Alison Ashurst, CEO ASH TECH
"Ronny - I just wanted to say congratulations & well done on this initiative! It was a great session and insightful to get those other opinions and hear their challenges. Very interesting topics and a good mix. I'm so glad I signed up for your academy"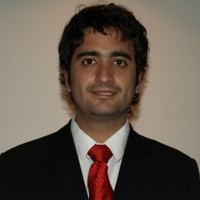 Raúl Undurraga Aresti, CTO, Intelligenxia
"Ronny had gave us the opportunity to get out of the deep wood that is the day to day work, and offer us the possibility to cross check and validate our assumptions on how this market is evolving. All the experience and insights that she brings to the discussions are invaluable and had helped us determine the path that we are following right now."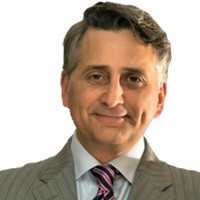 Mark Ryski, Author, Founder & CEO, HeadCount Corporation
"I have known Ronny Max for many years and can confidently say that she is one of the most passionate and knowledgeable advocates in the entire people tracking industry."
Course Curriculum
While this is an introductory course, this is not a beginner's course. It requires you to know a bit about our industry. The modules open one each day. Each of the videos is 5 to 10 minutes long, and you can download the transcripts. Most importantly, do the exercises. They are actionable. You'll learn tricks and tips that you can do today.
Behavior Analytics
You'll learn about Behavior Analytics and In-Store Optimization (ISO) and watch a video from the original Stanford University Vision Project. You'll also learn about the Win-Win-Win Alignment between clients and solution providers.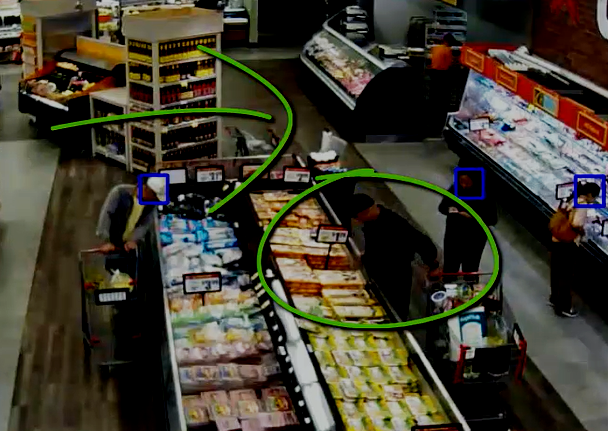 Tracking People
In this module, the attention is on the technological tools, and specifically on how to position your solution. You'll learn core concepts in people-tracking technologies, and the audit framework of Good Enough Accuracy.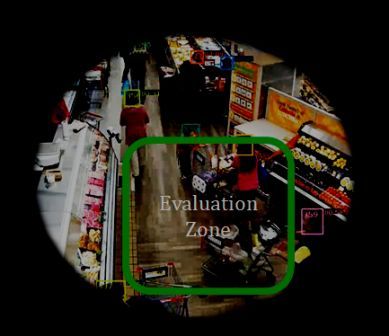 Location Funnels
Get a high-concept view of funnels for physical locations. You'll learn about differences between correlation and causation, watch in-store videos, and get the step-by-step process to analyze foot traffic data for a quick win.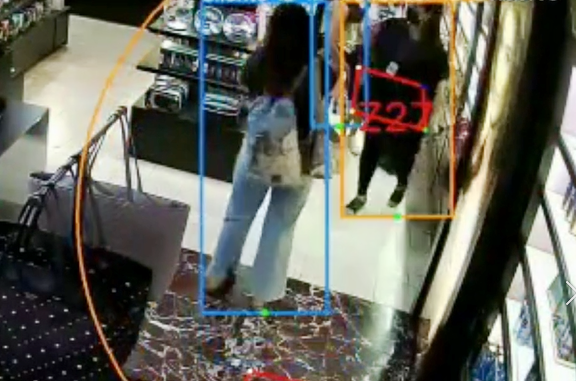 Customer Engagement
As your attention moves into the store, you'll learn about the first step of any optimization project – the heuristics evaluation. You will also learn how to connect between customer behaviors and conversions with Engagement Magnets.
In-Store Optimization
You'll learn about the holistic framework for In-Store Optimization (ISO), and a word on testing and optimization theory. The PEACE Method for Profit stands for people, engagement, abandonment, conversion, and external, and the outcome is profit.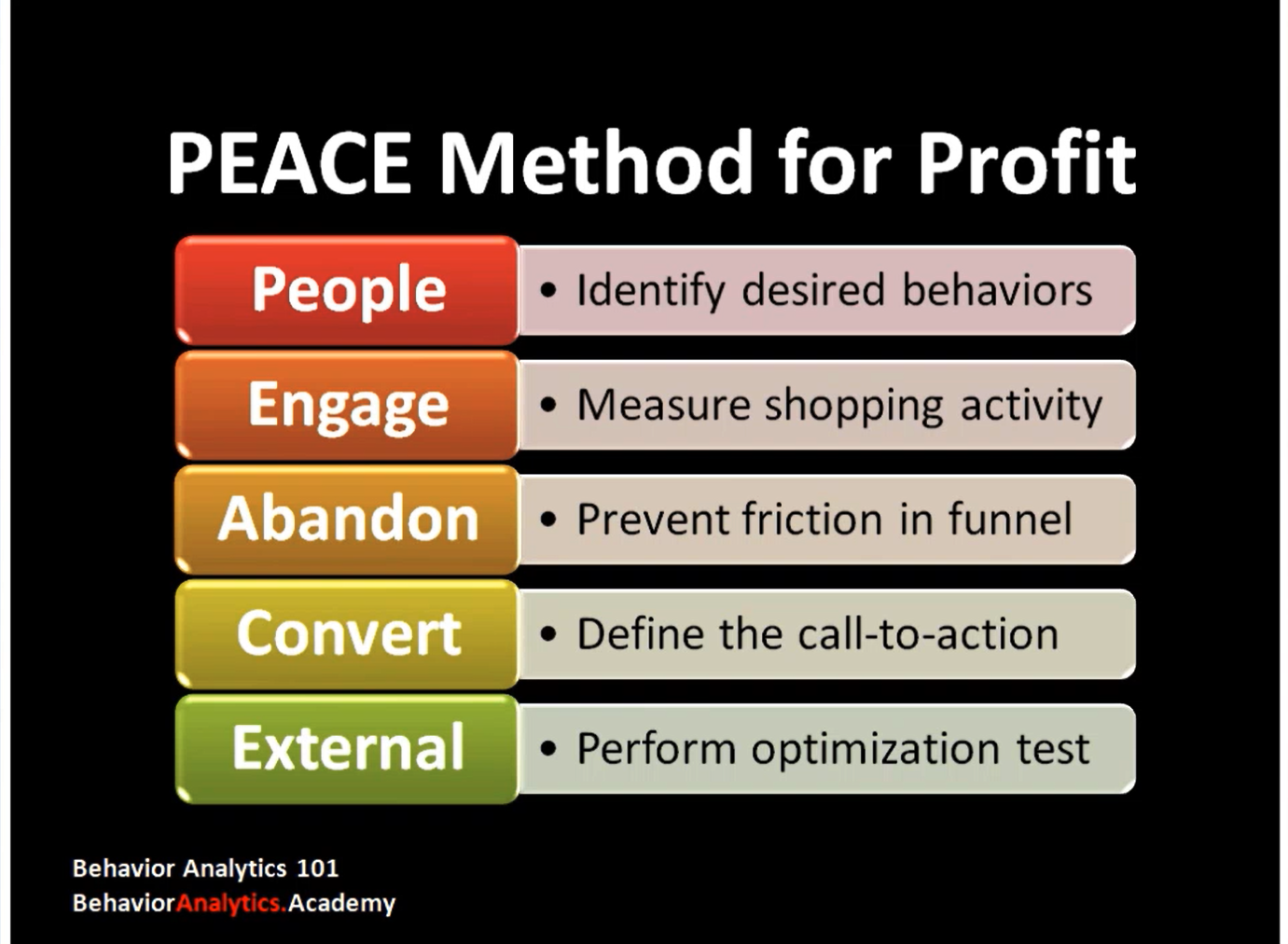 If you are working for a retailer, a brand, a mall operator, a marketing agency, an investment firm, an educational institution, or a solution provider and you are interested in boosting the business benefits of people-tracking technologies, Behavior Analytics 101 is the course for you.