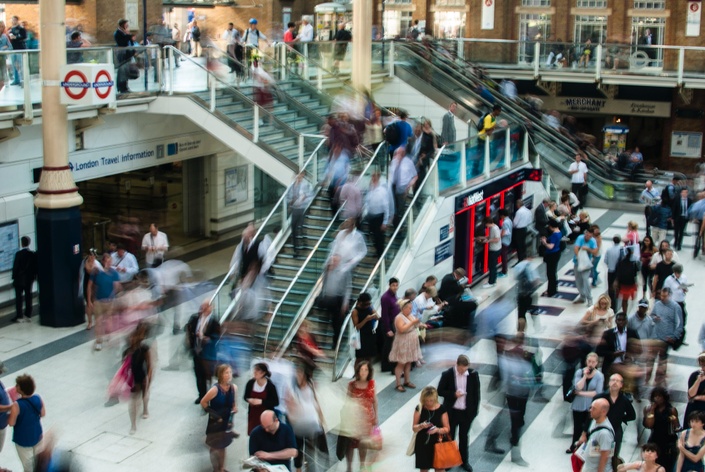 10x Location Analysis
Go from ZERO to EFFECTIVE in Store Location Intelligence - for Customer Success & Marketing Professionals Working with Foot Traffic Data
People who are brand new to Customer Success say that technology and data are all that matters… but experience and expertise shows that what matters most are Actionable Insights

What the Big Difference between Quick Win 5% ROI & Sales-Booster Location Analytics Solution … and a commodity-priced tech that barely covers costs?

If you guessed "100% Accuracy" counting solution… you'd be wrong.
If you guessed WiFi Tracking that detects traffic in & out the store, inside the store, and in proximity to the store…you'd be wrong.
If you guessed Vision Analytics that self-learns how to track people, and recognizes facial bio-metrics & emotions…you'd be wrong.
While all these people tracking technologies have their place
They are only part of the equation

Unless you've ENGINEERED your team to work with the data, seek context, and know how to ask "correct" questions…
The impact and income you're working tirelessly to scale will at best come at the expense of your sleep levels…
… and at worst, erupt into flames as you constantly flirt with an unrelenting sense of burnout.
AND EVEN YOU NOW HAVE THE ABILITY TO…
… Sell your tracking technology and generate fast cash from retailers & mall owners who want to monitor their traffic and sales conversion
… Position your business as a trusted provider of tracking technology & services for your channel partners and customers
… Brand yourself as an open mindset professional who leads your colleagues and clients during these tremulous times in retail
NOTHING WORKED AS PLANNED.
>>> Your company spent years building a solution only to find out that retailers don't care. They have tons of other projects in the priority pipeline and footfall traffic is just 'more data'
>>> Your company spent much energy and much money on technology expertise, improving accuracy, and designing dashboards. When the pilot is finally running, both the retailer and you are buffed on how to make the data more 'actionable'.
>>> You are in charge, and your team, and your customers, are looking at you for the answers. You know in your heart that location-based solutions are in a 'hot market' but you feel stumped when asked why. Your customers look at the traffic data, and your nightmare becomes a reality when they say – So What?
What would happen if your retailers see Anonymous Location Analytics as a MUST-HAVE?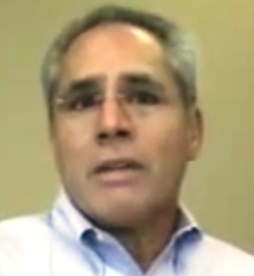 "Ronny was very helpful in guiding us through the learning of how to leverage traffic counting metrics into our retail business. She is very knowledgeable with both the technologies and business analytics used to leverage customer traffic counting systems to assist in labor scheduling, product placement and customer behavior. These customer insights resulted in business changes that delivered significant ROI and improved overall customer service"
- Butch Jagoda, V.P. Information Technology at Helzberg Diamonds
Here's the challenge:
In the survey "Location Analytics in Retail: New Data, New Opportunities" by RSR Research:
"Even at the highest levels, retailers don't really understand either the rewards or the risks associated with anonymous vs. non-anonymous customer Geo-Location data."
And yet
"90% of retailers consider anonymous location data as "IMPORTANT" for measuring Customer Traffic in around the store."
3 Profit-Killing Myths on Anonymous Location Analytics You Need to Break if You Want to AVOID being trapped in Price Wars
1. "Advanced Technology" cures all
I'll admit
Advanced Technology is sexy. If you saw Vision Analytics, Facial Bio Metrics, or Sentiment Analytics in action, the WOW is seducing.
But in Location Analysis, the only thing we care about is location & time data. It does not matter what else the technology does or not. The objective of Location Intelligence is to understand demand & sales opportunities.
The trick is…as long as your technology generates the "correct" metrics in a way that retailers understand – your location-based data will provide context about the sales potential for that physical store.
2. Your solution must have 100% Accuracy

Newsflash: Every technology has a place in the retailer's universe.
First and foremost, Good Enough Accuracy has guidelines. And if you understand the Best Practices of Audits and how to design Proof of Concept, you can easily go behind colorful statements such as "Bullet Proof 100%".
The trick is...master projects in people tracking solutions with knowing how to adapt your technology to the client's business objective.
3. Your solution must capture the Customer's Identity

Here's the "hard truth" – most retailers don't have the infrastructure, talent and processes to handle Personalization with Location Marketing.
More important, you can achieve significant improvements in targeting just by measuring, and segmenting, the store's footfall traffic.
The trick is...cultivate data-driven decisions as an integrated part of your location intelligence solution.
If you think that building anonymous location-based solution is wasting your time & resources, you are selling it & yourself wrong.
When you position People Tracking as Business Intelligence for Physical Stores, you'll finally…
Be considered as a trusted partner by your clients
Avoid trapping your company in competitive price wars
Be the valuable Go-To Person in attractive projects
Get targeted referrals from your happy customers
Be the Expert Leader to your team & to your market
.
Your Instructor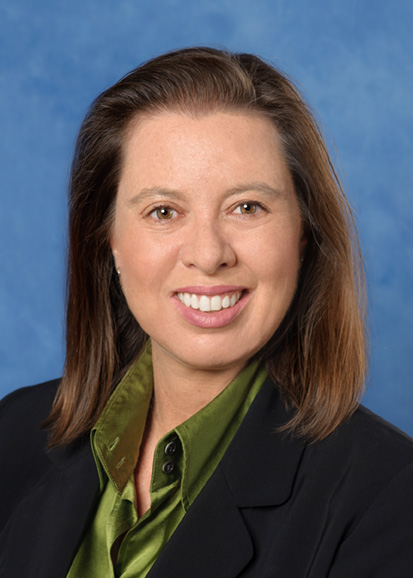 I help retailers, brands, technology providers, high-tech startups, marketing agencies, venture capital, and research
organizations on people tracking technologies, customer's journey projects, and in-store optimization (ISO)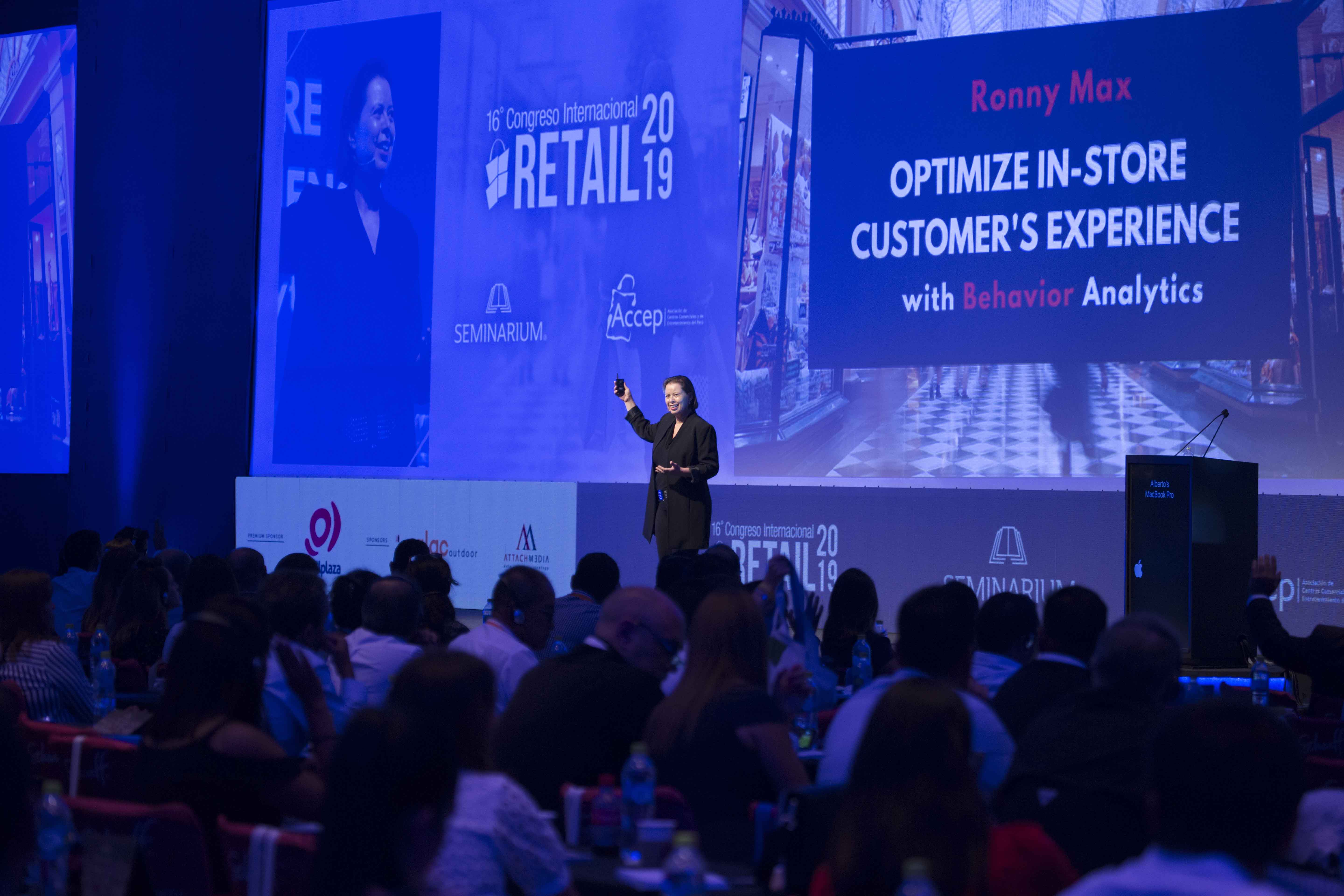 The Location Analysis is built not only for professional analysts…
...But for technology startups, marketing agencies, retail managers, and...
... ANYONE who stands to benefit from nailing down the benefits from location-based data and with more genuine impact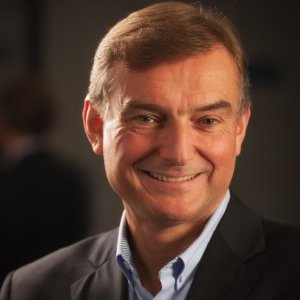 "I have worked with Ronny for many years. She is deeply knowledgeable about the Retail Analytics industry. Her insights have been invaluable. She is easy to work with – highly responsive and highly pro-active. I strongly recommend Ronny."
- Christopher Ainsley, CEO ShopperTrak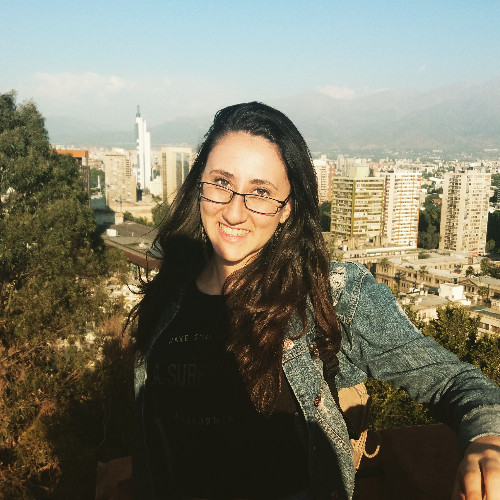 "Ronny-I'm writing this email to let you know that the analysis have been a complete success!!
I have been doing the presentation we worked on with 5 clients this month, and every one of them congratulated us on the presentation and said that it was very useful for them, even the complicated clients!!

So basically I wanted to say thank you very much for everything you taught me. It's been very useful for me and for Intelligenxia, specially in the way of thinking about the business and data.
-
Denise Cornejo
,
Customer Success, Intelligenxia
3 Ways the Location Analysis will help you go from ZERO to EFFECTIVE in Anonymous Location Intelligence
5 Core Modules that introduce in detail the theory behind Anonymous Location Data.
You'll learn exactly what's in play in Location Analytics, Footfall Traffic, Sales Conversion, Store Comparison, and Mall Analytics.
2 Tutorial Modules that show how to analyze stores location-based data (200 stores database in Tableau), and display case studies from the field.
You'll learn how to identify Quick Wins that reduce costs & generate sales.
Certification which you can showcase your boss, customers, and, most important, for yourself. The do-it-yourself is the best way to hard-wire the learning process and turn you into a sales generator instead of a payroll point.
Frequently Asked Questions
My priority is getting the best-of-breed technology to generate location data. What's so difficult about "understanding" a handful of metrics?
If you found yourself in a price war, it means your clients don't value your Location Analytics Solution. When you are considered as a "trusted partner", the price is a direct result of your added value. My objective is to give you the knowledge to identify quick wins, build frameworks, and position Location Intelligence as mission-critical to the retailer's success.
I've been around people counting technology for years, what this course can do for me?
Look, I get it. Your organization has traffic counters and you already calculate sales conversion and schedule to power hours. What more can you learn that you already don't know? First and foremost, metrics by themselves add little value to retailers. Moreover, this course is not about People Tracking Technologies. I don't do technology. I don't do data-mining. What we will discuss is data-driven information in the context of retail. A favorite quote is by John Naisbitt, "We are drowning in information but starved for knowledge". The Location Analysis puts 'Anonymous Traffic Data' in context to the value added. I will teach you how to think about anonymous location analytics.
I believe this course will help me, but how exactly?
Whether you work in store operations, marketing agencies, brand merchandising, or sell people tracking solutions, the premise of the course is that knowing more means more profits. I taught myself (almost) everything I know about people tracking, data analytics, and behavioral economics. It took a long time, and many wrong turns, to make me realize I'm an expert. Heck, I even wrote a book about Behavior Analytics in Retail. And I'm still learning. I built this course to save you the time, to save you the mistakes, and to save you the trials and errors. The Location Analysis is based on actual projects. Regardless of you are a seasoned tracker or just getting started, the objective of the course is to make you effective – fast!
Solution Providers have training courses, why this course is different?
Analytics is a process. Yes, technology is sexy. And yet, dependency on tools and dashboards and static metrics can lead you down an endless road of distractions and frustrations. The metrics we discuss in the Location Analytics stand on their own, regardless of technology, accuracy, and providers. I will teach you how to focus on data in context – not technology - not price – not screens – but on value-added insights.
I'm busy, seriously busy, and it is hard to dedicate time for online courses
If you are in the retail business, you are aware of the massive changes in our industry. Some of the big names of last year are missing. And new players are coming in every day. Most people in the business describe themselves as "overwhelmed". The Location Analysis is self-paced. You will get immediate access to all the modules, tutorials, and resources. The best way is to schedule the time to go through the videos (3-4 hours) and read the eBooks. Also, the lessons are kept short (3 to 15 minutes) and focused so you can always go back if you have a specific question. This is a small time investment considering that you are building a process that will impact your job and your long-term career. Often people go back to the lessons once we discuss a topic in the live sessions. Those who schedule time for learning are the ones who benefit the most from the Location Analysis (and the benefits spill into their organization).
How long do I have access to the course?
How does lifetime access sound? After enrolling, you have unlimited access to this course for as long as you like - across any and all devices you own. The access is based on your email address. If you experience technical difficulties accessing the course or change your email, send me a note and we will help you.
Why should I care about Certification?
The Location Analysis course - and everything else in the Behavior Analytics Academy - is an outcome of conversations in our community, my consulting, and global speaking tours. Certification was requested by CEOs who want to know the training is effective. It also proved important for employees who need the training credit to succeed in their career. The certificate is for personal achievement and success. To get certified, you need to pass the test at 85% and higher. Follow the instructions inside the course for more information on the certification.
But what if this doesn't work for me?
If you're still on the fence, you have 100% money back guarantee (I'll even eat the credit card processing fees). If you completed all lessons in 30 days, and still see no value from the course, send me a note and you will get a full refund.
You're ready to Generate Quick Win ROI if...
1. You're just getting started with retail, and want to make sure you absolutely NAIL IT right out of the gate by using the most effective metric frameworks.
2. You've been trying to sustain your startup for months (or even years), but have not attracted the business you were hoping for … and the retailers are mostly penny-pinching your solution.
3. You already KNOW who your retail market: Sure, you may make some small tweaks as you go through the Location Analysis… but for the most part you know who you're serving, and have a good idea how you want to serve them.
4. You have no problem investing a couple hours per week as long as you know that every bit of energy you invest is a strategic and meaningful step forward in owning a profitable, and consistently-growing relationship with retailers.
5. In fact, you're ALREADY investing time and energy doing things like working with store managers, writing product sheets, and creating countless PowerPoint presentations. The Only problem is, without a clear framework that ties the metrics to action, you've experienced nothing but a discouraging "So What?" followed by a crippling overwhelm around what to do next.
6. You care about what's working in 2018 and beyond: You get the "fear factor" when other companies start dishing out media-hyped new technologies, and your retailer start complaining why you don't have the Next Big Thing. That's why you appreciate how Location Analytics teaches you to use the most effective ways to work with the metrics. Moreover you know how to position Anonymous Location Analytics within the disruption in retail.
By now, you already know that the biggest difference between mission-critical solutions and commodity-priced sensors is treating Location-Based data as intelligence gathering for customer demand & sales opportunities
If you are a business owner whose primary responsibility is to POSITION your company & your people tracking technology & your location analytics solution… you need 10x Location Analysis
If you are a retail analyst or thinking about hiring ONE team member in a professional services capacity to help your retailers maximize the business benefits from footfall traffic, sales conversion & mall analytics… you need 10x Location Analysis
If you are a salesperson who still negotiates with retailers in a price-war mentality, or woken up at least one morning this quarter in "panic mode" having to put out the fire set by your team… you need 10x Location Analysis
10x Location Analysis will give you is the proven method to make your customers see you as a valuable partner