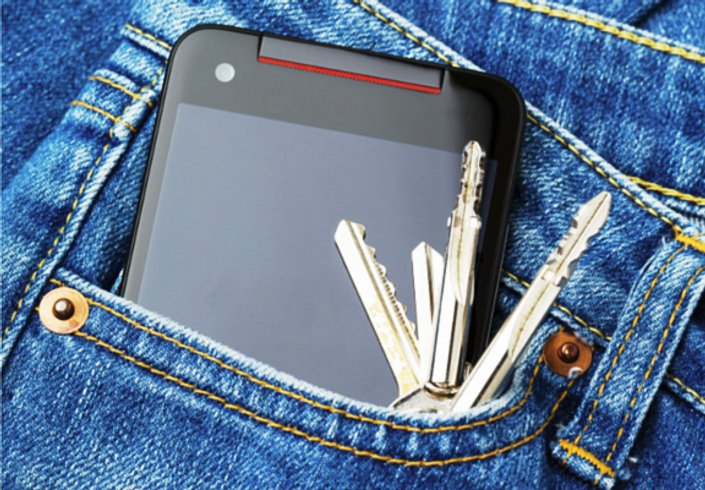 10x Tracking Projects
Get the techniques and frameworks to DESIGN Customer Tracking Solutions & Go-To-Market Strategies - for Innovation & Product Managers
Career-defining question for entrepreneurial managers who despite working over 365 days engineering a solution STILL don't have a sustainable customer tracking product
What's the ONLY difference between game-changing people tracking project that allows you to unlock the potential of physical retail… And one that left you bleeding financially, burning emotionally, and feeling like a total failure?
If you guessed "Deep Learning Vision embedded in Smart Mirrors", you'd be wrong.
If you guessed "98% Accuracy in Sensors with Facial Recognition", you'd be wrong
If you guessed "Cheap WiFi personal trackers with 30% opt-in", you'd be wrong.
You'd still be oh-so-terribly wrong.

Because while technology features have their place…
They are only part of the equation
And unless you have BUILD a knowledge base for your team so they can move fast…the impact and income you are working day and night to scale will at best come at the expense of your sleep levels… and at worst, your investors will pull the cash plug on you.
And unless you have ENGINEERED a communication process for your team so they can speak with clarity… the customer base you are working so hard to sustain will come at best at the expense of churn… and at worst, your reputation will smell as bad as sour milk.
And unless you have DESIGNED a viable strategy for your team and become the go-to person…the career and life you wanted so-badly will at best come at the expense of your self confidence… and at worse, your team and your family will pay the heavy price of your failure.
Your Shoppers' Tracking Project Reached an Implementation Crisis
(…and it is not your fault)
Let me know if this sounds familiar:
Your team decided on a technology over a year ago, and the market keeps changing and you are finding it difficult to keep up.
Was Sensor-Based or Device-Based tracking was the right call?

Should we dive deeper on WiFi or Beacons features?

What about Facial Demographics in 3D Video Sensors?
Even worse
You have the duty to manage a technology product, but your team has a hard time figuring out which features should be priority one.

You have the leadership on defining the competition, but pricing decisions are caught between demanding bosses and investors and customer expectations.

You have the authority to design the go-to-market strategy, but Sales is defaulting on what are the best channels and who are the optimal customers.

You have the responsibility to design the brand, but Marketing cares about spending budgets and cookie cutter data sheets.

You have the deep knowledge of the product, but meetings are scheduled without clarity on who needs to be present and what is the meeting's objective.

You have the inside scoop of who are the ideal customers and their needs, but offers are defined narrowly by the customer's Request for Proposal (RFP).

You have the job to run the pilot project, but the auditing tasks lack a clear guide of how to communicate with client on the challenge and value of the data.

You have 100+ items on your to-do-list, but you really feel you should do this extra "thing" to give you the competitive edge.
Shouldn't ALL That Effort & Commitment in Customer Tracking Technology Pay Off?
Because when the project starts, you should know what to ask your team, and how to properly define the product's market positioning.

Because when your team engages with a client, you should know what they are presenting and what information they need to discuss.
Because when the pilot store is up and running, you should know how to build trust with transparency in audits and data validation.
Here Are 3 Liberating Myths You MUST Confront If You Want to Survive the Fast-Changing Tracking Market of 2019 & beyond
#1 Myth - You MUST Be BEST
Tracking technology is changing as fast as these words are written….
In 2015, Beacons were a must-have. As a product manager in Apple explained to me, "BLE was the best technology to do what we wanted to do at THAT TIME". Many of the assumptions had changed, and today we can do the same stuff with WiFi personal trackers.
Here's another example.
Back in early 2017, I was a big skeptic on Facial Recognition. I was worried on privacy and the dominance of Facebook in tagging images with individual names. Today we have solutions for Anonymous Facial Demographics.
Here's the key point – People Tracking Technologies are evolving in Exponential Evolution. It means the improvements are speeding up in a golf handle spiraling up.
The Creative Destruction process is getting shorter and shorter, and this evolution will only get faster with Deep Learning AI.
Obsessing on technology is Tunnel Vision.
Obsessing on your customers is the path to success.
#2 Myth - You MUST be FIRST
You probably heard this before, "If only we had what X (competitor) has we will win this deal…"
Hack, you may have said so yourself.
Well… remember Qui-Gon Jin's most memorable quote from "Star Wars Episode One: The Phantom Menace" – THERE IS ALWAYS A BIGGER FISH.
Here's a hard fact – in a fast evolving market, the players change quickly. And your competitor today may be your best ally tomorrow.
Instead of thinking about specific companies, you should address how your solution is positioned in the market.
For example, today's premium solutions include both 3D Video Sensors and WiFi Tracking. The purpose is to eliminate employee counting.
This is a function of competing and complementing technologies.
And there are other factors to take into consideration, such as geography and vertical expertise.
Here's the point about competition -
Your market positioning should be reviewed continuously.
The real race is adaptation.

#3 You MUST Sell to WIN
Let's face it – cash is king.
Without cash flow, your business will not survive.
And yet, this is short term thinking.
Because here's the truth about business – relationships matter.
Here's a common statement – "We offer 98% counting accuracy"
Here's another – "Heat Map is mission-critical."
And the Big Kahuna – "Our customers demand cheap price".
I can spend hours debunking each of those statements.
While accuracy, features, and price is very important, the tracking solution works in context with the local market, local companies, and yes, one-on-one relationships.
This is why Europe's General Data Protection Regulation (GDPR) and China's goverment push for Facial Recognition technology are important, but so are the nuances of the local market in Peru.
The fact is you cannot win without a consistent, transparent, and flexible way to think about your shoppers tracking solution.
People change jobs.
Companies evolve.
But... as Jeff Bezos (Founder & CEO of Amazon) said
"YOUR BRAND IS WHAT PEOPLE SAY ABOUT YOU WHEN YOU ARE NOT IN THE ROOM."
Play for the long run.
Play for trust.
"I have worked with Ronny for many years. She is deeply knowledgeable about the Retail Analytics industry. Her insights have been invaluable. She is easy to work with – highly responsive and highly pro-active. I strongly recommend Ronny."
- Christopher Ainsley, CEO, ShopperTrak

Building people tracking solutions takes more than being smart & driven. It takes Getting Things Done
If you think that building a tracking solution is an engineering challenge, you're doing it wrong.
Because when you design a PROCESS for positioning, accuracy, and projects, you'll finally…
Articulate what a winning product looks like based on conversations with your team and your ideal customers.

Rally the team to build the features based on clear understanding of what is most important in context to what is feasible.

Iterate what is the best solution today and what is the roadmap for tomorrow.
It will not matter that in-store customer tracking, shoppers' location marketing, location analytics, and other retail analytics using people tracking technologies are being realigned quickly…
You would learn how to build the project's foundations and scale with these three frameworks:
The Market Position Template will focus and pinpoint the business benefits of your people tracking solution
The Good Enough Accuracy will clarify the data validation, accuracy, and auditing best practices, and the operational value of your metrics.
The Living Project Playbook will serve as the tool of communication between you, your team, and your customers. It will set expectations and next steps.
Tracking technologies translate people behaviors into structured data.

The frameworks will support a structure & process that will allow you to dream bigger, scale faster and make a larger impact
Your Instructor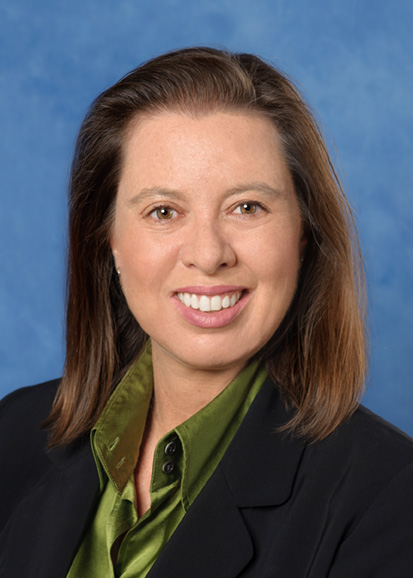 I help retailers, brands, technology providers, high-tech startups, marketing agencies, venture capital, and research organizations on people tracking technologies, customer's journey projects, and in-store optimization (ISO)

In 2015, I was the retail domain expert in Stanford University Vision Project. That was the first foray to explore behavior analytics, using advanced Vision AI, in physical retail

In 2017, I founded the Behavior Analytics Academy to educate and connect our professional community

Introducing 10x Tracking Projects
For professionals who need a consistent & flexible process to manage in-store customers and people tracking technologies

10x Tracking Projects is the only course dedicated to managers of people tracking technologies.
It is fully engineered to speed up your execution and amplify your results no matter what kind of technology or solution you're rolling out.
It's is build not only for product managers…
But also for entrepreneurs, marketing managers, innovation managers, and ANYONE who stands to benefit from nailing down their solution faster and with more genuine impact.
10x Tracking Projects will make Your Team More Actionable, Your Investors More Supportive, and Your Customers will Buy More.
Because the Market Positioning template works regardless of the people tracking technology
Because the Good Enough Accuracy provides data validation regardless of the solution
Because the Living Project Playbook is structured regardless of the provider
You will learn: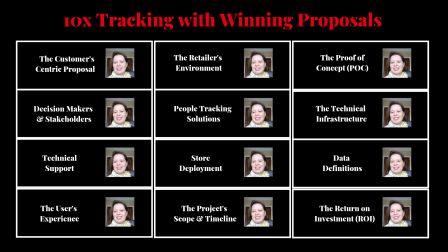 The concepts, frameworks, and templates are used in the field, in active projects, in supermarkets and specialty stores, and from Singapore to San Francisco.

"I'm so glad I signed up for your academy!"
- Alison Ashurst, CEO, ASH Projects
Frequently Asked Questions
I believe this course will help me, but how exactly?
Whether you work in retail IT, store operations, marketing agencies, brand merchandising, or sell people tracking solutions, this course aims to give you what works best. 10x Tracking Projects is based on what I use in actual projects, over 15 years. It is also based on research methods I learned in the Stanford University Vision Project. I built this course to save you the time, to save you the mistakes, and to save you the trials and errors. And I want you to start implementing best practices as soon as possible.
How long will it take for me to be an expert in tracking technologies?
10x Tracking Projects is not about technology, but it is somewhat technical. It is designed for product managers who need a method for market positioning, data validation, and go-to-market process. It is also designed to help retailers, brands, mall management, and marketing agencies to know what to ask and create their Request for Proposal. My objective is to teach you a tested framework that will empower your deliberate thinking.
Solution Providers have training courses, why this course is different?
The methods we discuss stand on their own. This course is based on open standards used by top research universities. My obligation is to you - project and product managers who believe transparency is the source to trust, communication, and better relationships between providers and retailers.
Why do I need to know before starting this course?
The course does not require previous knowledge, but working experience will help you to master the material. If your background is a project manager or a product manager, you will find the process familiar to other Requests for Proposal (RFP).
I'm busy, seriously busy, and it is hard to dedicate time for online courses.
The course is self-paced. You will get immediate access to all the modules, tutorials, and quizzes. The best way is to schedule time to go over the videos. Also, the lessons are kept short and focused so you can always go back if you have a specific question. If you binge through the videos, read the eBook and checklists, it should take about 10 hours. A small time investment considering that you are building a process that will impact your job and your long term career. Often people go back to the lessons once we discuss a topic in the LIVE sessions. Those who schedule time for learning are the ones who benefit the most.
But what if this doesn't work for me?
If you're still on the fence, you have 100% money back guarantee (I'll even eat the credit card processing fees). If you completed all lessons in 30 days, and still see no value from the course, send me a note and you will get a full refund.
How long do I have access to the course?
How does lifetime access sound? After enrolling, you have unlimited access to this course for as long as you like - across any and all devices you own.