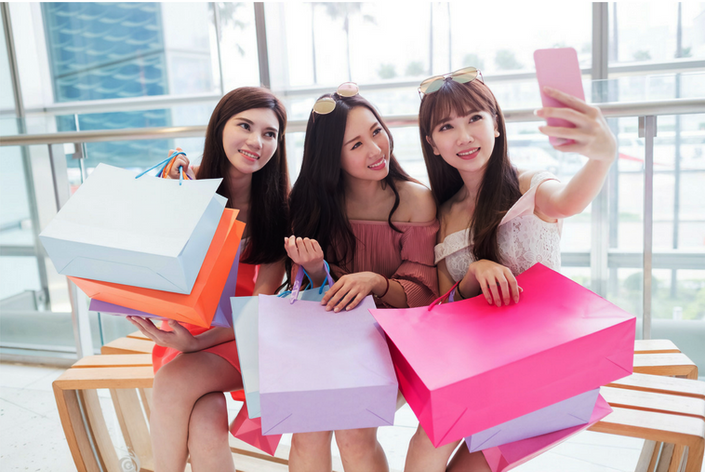 The Profit Accelerator
Scale Your Customer Insights Framework with Techniques & Examples of In-Store Optimization – Advanced Course for Profit-Pros (Open Fall 2019)
Insights from Stanford University Vision Project (p)
The Physical Store is not dead. Shopping Malls are not dead. But retail is changing – fast! While topics in optimization vary per retailer (product positioning, fitting rooms, abandon behaviors etc.), the consistent theme is how to maximize the business benefits from data.
We don't like the term "Conversion Optimization". If you cut prices in half, your sales conversion will increase, but your profits will sink. We care about profits, and growth!
Here are common challenges:
Apparel: How we identify the in-store journey per buying groups?
Appliances: How we increase conversions in our flagship store?
Department Stores: How we increase the average basket in cosmetics?
Electronics: How we measure the productivity of our associates?
Home Improvement: How we identify customers searching for home projects?
Pharmacy & Health: How we prevent in-store abandons?
Quick Service Restaurants: How we optimize the waiting time?
Retail Banking: How we influence customers to buy more mortgages?
Supermarkets: How we convince customers to enter the center store?
Optimization is a data-driven process. We put context to data, regardless of technology and solution providers. We use raw data from people tracking solutions such as Video and WiFi. We adapt Online Conversion Rate Optimization (CRO) techniques to physical stores. And we integrate Behavior Science.
The process of optimizing the InStore Customer Journey is Behavior Analytics.
Let me offer 3 insights:
THE MOST SUCCESSFUL RETAILERS FOCUS ON ENGAGEMENT… THEY CONTINUOUSLY MEASURE CUSTOMER BEHAVIORS AND MONITOR PRODUCT POSITIONING
THE MOST PROFITABLE RETAILERS DEVISE CONVERSIONS…. THEY IDENTIFY STEPS IN THE CUSTOMER JOURNEY AND NARROW THE CALLS TO ACTION
THE FAST-GROWTH RETAILERS OBSESS ABOUT FRICTION…. THEY DESIGN STORES AND PROCESSES WITH THE GOAL OF PREVENTING ABANDONS
So… how do you turn these insights into actual profits?
How many of us are looking for a structured way to increase profits… to be more productive… to be able to identify challenges correctly, and quickly find solutions. What if you could do this?
Our research practice follows the PEACE Method for Profit™.
People: Learn your audience based on consumer research and behavior science.
Engagement: Capture how people interact with your products, service and layout.
Abandon: Identify the points of friction inside the store and in the path to purchase.
Conversion: Define "Calls to Action" based on business goals and the Customer's Journey.
External: Analyze winning and laggard stores, in context to the retail market.
In other words,
what would you do if you had a system to optimize physical stores?
The Profit Accelerator is based on actual projects. To protect the retailers and providers, the details are not available. Yet I wanted to share with you stories from the field.
Demand Analytics: A retailer learned that fluctuations in weather (above 5 degrees) decreased footfall traffic, yet significantly increase the sales conversion and revenue.
Mall Analytics: A shopping center saw significant increase in footfall traffic and leasing revenue from stores in the vicinity of the new Apple Store.
Store Segments: When a retailer compared stores by segments (i.e. traffic, demographics, and conversion), they easily identified laggard stores. In 3 months, they experienced 10 points increase.
Buying Groups: When we designed a framework for new products, the data pointed to returned visits when girlfriends shopped together. The Buy 1 Get 1 promotion netted 18% increase in sales.
Local Demand: A supermarket redesigned the wine and beer department after a study of path analysis and customer flow. The new design increased annual wine sales by 24%.
Customer Engagement: We assigned "Display Engage Levels" based on Stay Time optimization. The products below 70% were slated for clearance. Those above 90% were labeled as "trendy".
Call to Action Conversion: A department store assigned CTA targets to mirrors and calculated conversions by InStore Brands. The study resulted in redesign of the fitting rooms and service.
Friction Points: An activity-based-costing analysis of stocking shelves in a supermarket led to changes, with an increase in associates and customer satisfaction, and decrease in payroll costs.
Customer Service: An analysis of customer service activities led to changes in store operations and loyalty program, with direct increase of sales of over 10%.
Purchase Points: A test of 3 product positioning options led to discoveries that increased product sales and reduced marketing promotions.
By far, the most common answer in the questionnaire y is that the objective is –
ACTIONABLE INSIGHTS TO STORE MANAGERS AND RETAIL EXCUTIVES!
Yet when I ask how you do it, most of you are stumped. Let me be crystal clear, the top retailers know how to test new solutions and processes in a way that traditional retailers do not.
This is why I'd like to introduce optimization into your life.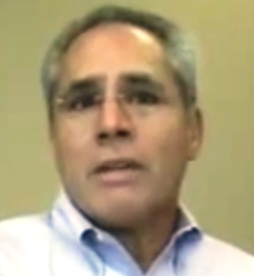 "Ronny was very helpful in guiding us through the learning of how to leverage traffic counting metrics into our retail business. She is very knowledgable with both the technologies and business analytics used to leverage customer traffic counting systems to assist in labor scheduling, product placement and customer behavior. these customer insights resulted in business changes that delivered significant ROI and improved oveall customer service."

Butch Jagoda
, V.P. Information Technology at Helzberg Diamonds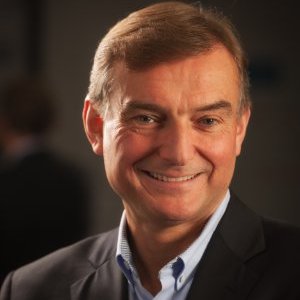 "I have worked with Ronny for many years. She is deeply knowledgeable about the Retail Analytics industry. Her insights have been invaluable. She is easy to work with – highly responsive and highly pro-active. I strongly recommend Ronny."

Christopher Ainsley
, CEO ShopperTrak

"I just wanted to drop you a line to say congratulations & well done on this initiative! It was a great session and insightful to get those other opinions and hear their challenges. Very interesting topics and a good mix. I'm so glad I signed up for your academy
- Alison Ashurst, CEO ASH Projects

Your Instructor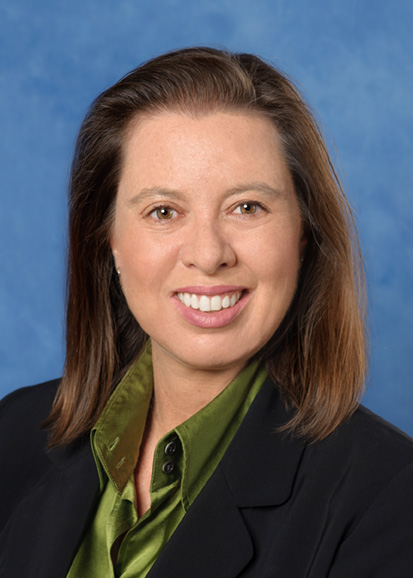 I help retailers, brands, technology providers, high-tech startups, marketing agencies, venture capital, and research
organizations on people tracking technologies, customer's journey projects, and in-store optimization (ISO)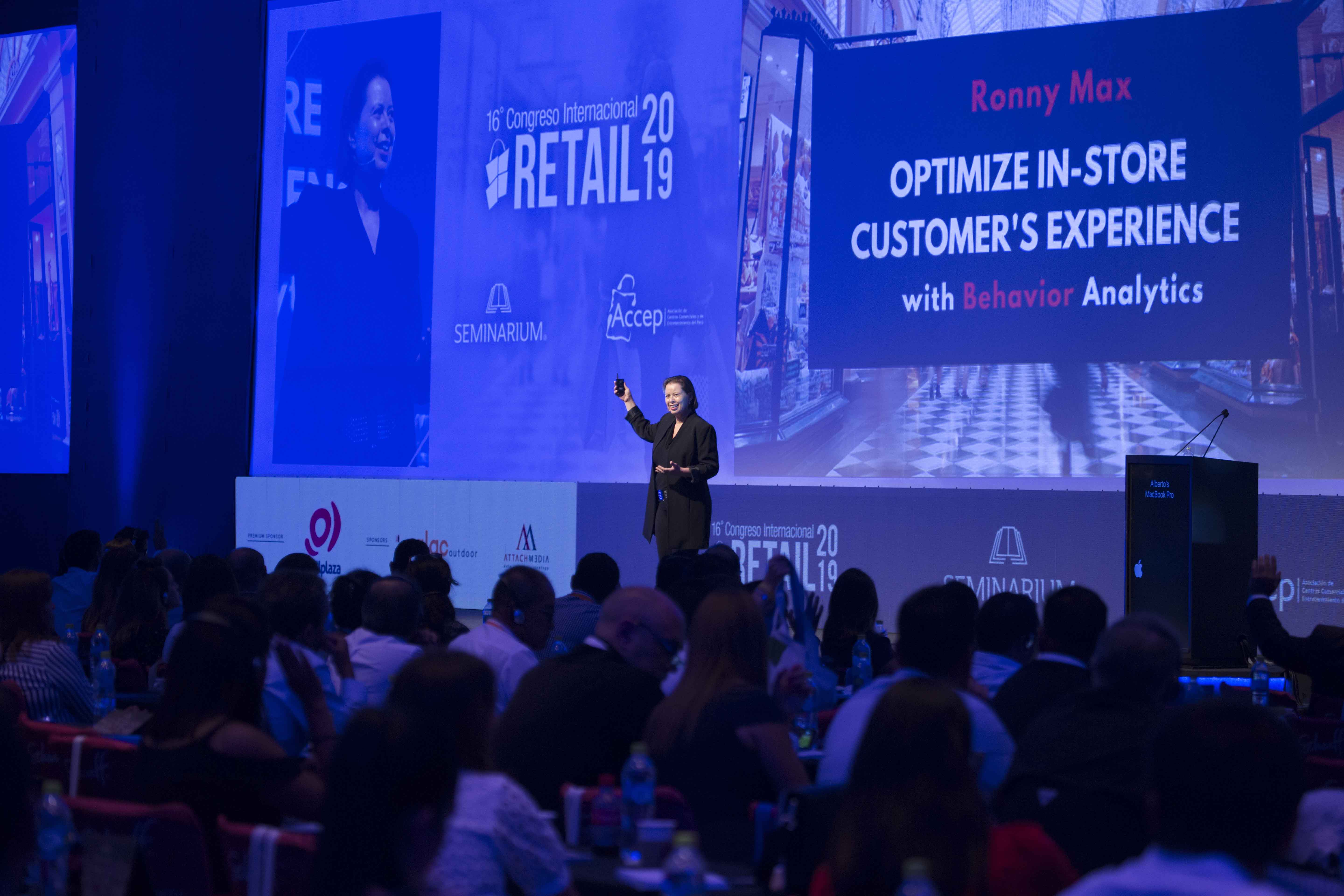 Frequently Asked Questions
I've been around people counting technology for years, what this course can do for me?
Look, I get it. Your organization has traffic counters and you already calculate sales conversion and schedule to power hours. What more can you learn that you already don't know? First and foremost, Sales Conversion is just a fraction of Conversion Optimization. Moreover, this course is not about People Tracking Technologies. I don't do technology. I don't do data-mining. What we will discuss is processes, policies and strategies.
With so many other technologies and marketing options, why should I care about InStore Optimization?
When I ask C-Level executives what they want to achieve from InStore Optimization, the theme of the conversation is to understand the challenge. In many projects, the big obstacle is not asking the correct questions, and not having the correct stakeholders at the table. One of my favorite quotes is by John Naisbitt is "We are drowning in information but starved for knowledge". The Profit Accelerator puts data in context to knowledge and change. I will teach you how to think about optimization.
How do we know that InStore Optimization works?
The Profit Accelerator is based on actual projects. I worked with Tier-1 retailers and 10 stores brand. I worked in the grocery, apparel, hard goods, soft good, and luxury sectors. I worked with banks and airports. And I worked with startups, fast growth vendors, and some seriously big players. This course distills the principals that carry across all sectors into a holistic framework. Once upon a time, a prominent project manager chose my solution over a much better competitor. The reason was 150 pages playbook. Only 10% of the document discussed technology. The rest was about the business concepts. That was the moment I knew I knew :) I want you to start implementing optimization techniques as soon as possible.
I believe this course will help me, but how exactly?
Whether you work in store operations, marketing agencies, brand merchandising, or sell people tracking solutions, the premise of the course is that knowing more means more profits. I taught myself (almost) everything I know about people tracking, data analytics, and behavior economics. It took a long time, and many wrong turns, to make me realize I'm an expert. Heck, I even wrote a book about Behavior Analytics in Retail. And I'm still learning. I built this course to save you the time, to save you the mistakes, and to save you the trials and errors.
How long will it take for me to be an expert in Optimization?
Optimization is a professional discipline. And like most good things, it takes time to develop the ability to diagnose projects and events. Yet quick wins are possible, and in some cases likely. Much of Optimization is not innate. Nor is it about technology. It is about learning strategic thinking and how to best use metrics and KPIs. The Profit Accelerator provides you with the methods. My job is to teach you the process of deliberate thinking about optimization.
Solution Providers have training courses, why this course is different?
Conversion Optimization is a process. Yes, technology is sexy. Yet the dependency on the tools and dashboards and static metrics can lead you down an endless road of distractions and frustrations. The methods we discuss in the Profit Accelerator stand on their own, regardless of technology, accuracy, and providers. My objective is not to give you the lazy salesman pitch about Next Big Thing. My obligation is to you – the driven, growth focused person.
I'm busy, seriously busy, and it is hard to dedicate time for online courses
If you are in the retail business, you are aware of the massive changes in our industry. Some of the big names of last year are missing. And new players are coming in every day. Most people in the business describe themselves as "overwhelmed". The Profit Accelerator is self-paced. You will get immediate access to all the modules, tutorials, and quizzes. The best way is to schedule time to go over the videos. Also, the lessons are kept short and focused so you can always go back if you have a specific question.
How much time should I budget to learn about InStore Optimization?
At a minimum, you should be ready to invest 2-3 hours per week. A small time investment considering that you are building a process that will impact your job and your long term career. Often people go back to the lessons once we discuss a topic in the LIVE Ask Me Anything sessions. Those who schedule time for learning are the ones who benefit the most from the Profit Accelerator (and the benefits spill into their organization). We're building a community of optimization professionals, and some of us talk almost every week.
But what if this doesn't work for me?
If you're still on the fence, you have 100% money back guarantee (I'll even eat the credit card processing fees). If you completed all lessons in 30 days, and still see no value from the course, send me a note and you will get a full refund.
What does it mean the Profit Accelerator is ORGANIC?
Our industry is changing – quickly! The technologies, the players, and most important, the nature of what we can do with data is evolving. In every event, in every project, in every session, I learn something new. My goal is to share these insights with you. This is why the course is evolving. You have a life time access to the course, community, and live sessions. You will always have access to the Profit Accelerator
You'll almost never hear someone in business say this:
Most of my material is not appropriate for everyone.
I learned this when I participated in the Stanford University Vision Project. I worked with some of the smartest people living today. Vision is a phenomenal machine learning technology. It can recognize a cat. It is the driver in driverless cars. It is the hidden hand beyond Facebook and Amazon. In Stanford, we tested vision technology in physical stores.
What I learned was that 10x technology MUST change customers habits. Think about Airbnb, Netflix, and Amazon. The common theme is obsessive attention to improving engagement.
I love the idea of starting a project with by focusing on behaviors. Retail is about PEOPLE. That's why I don't talk about technology. That's the job of solution providers. That's why I don't do product comparisons or market analysis. There are better companies out there to do that for you.
If you think that all you need is technology, my courses are not right for you.
If you are looking for a silver bullet, this is not the place for you.
Optimization demands change. It requires learning how to work with data. It needs testing. It desires continuous feedback. It needs better communication.
Optimization is a team sport.
My goal is not to get the largest number of one-time customers. If I wanted to do that, I would have promised you a defined percentage of growth. But what's the value of that? I want to help you change your organization - for life!
I want to give you the tools for growth.
Optimization is a numbers game. The metrics are building blocks. They provide context to the behaviors we want to measure and monitor. Key Performance Indicators (KPIs) offer insights to specific aspects of physical stores. Yet everything we do is subjected to the North Star.
The North Star Metric is the single metric that best captures the core value that your brand delivers to your customers. Optimizing your efforts to grow this metric is the key to driving sustainable growth across your full customer base.
Due to the complexity of physical stores, the North Star of a project is the code to Optimization.

I want to help you identify your North Star!
- Ronny
This course is not open for enrollment.